We, Shriji Polymers (India) Ltd. (SPIL), with our four different manufacturing locations in Goa and Central India, an ISO 9001:2008 certified, USFDA and Canadian DMF holding company manufacturing HDPE Bottles and PP caps for pharmaceutical market.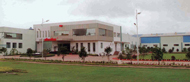 We have state-of-the-art facilitis wiith fully mechanized production and quality control systems. We have the capacity of producing One million containers and One million PP closures per day.
Having a wide range of containars in different sizes from 10 cc to 2000 cc, PP closures (CT and CR) available in the sizes from 18 mm to 93 mm.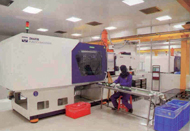 Further to increase our product base we are installing capacities for more than 2.5 ltrs to 15 ltrs. containers at our SEZ unit II.
We manage to offer a complete pharmaceutical plastic packaging solution in solid & liquid oral dosage segment and Drug Delivery System.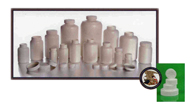 Our mold library consists of more than 125 sets of mold enabling us to offer the wide spectrum of the products.
With total turnover in tune of $ 50 million and continuous expansions we target the turnover of $ 100 million by 2015.
We have also installed Mono layer film plants to produce liner bags of PE and PP in clean room infrastructure with a capacity of 45 MT/month and also filed Drug Master File with US FDA.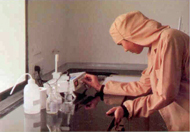 QUALITY CONTROL
We critically analyze our products with latest testing technology and systems to ensure world class products. We conduct several tests as per USP 661 and 671.
Physicochemical Test

Heavy Metal

Buffering Capacity

Non-Volatile Residue

Residue on ignition.

Thermal Analysis (DSC Test)

Light Transmission by UV - VIS Spectrophotometer (Shimadzu)

Material identification by FT-IR (Perkin Elmer)

WVTR-Test

MVTR-Test

ESCR

Leak Test

Torque Test

Capping Performance


Apart fromhat we work with USFAD approved labs like SIPRA & Choksi Labs.